ASIA: Vietnam
Tran Phong's graduation homecoming was far from the joyous occasion that it should have been. An engineering graduate, he returned to his hometown in eastern Vietnam to witness devastation caused by severe flooding. The Huong River had broken its banks after severe rainfall. Phong was struck by the scale of the damage to the homes of some of the most vulnerable residents.
"Many people had lost everything," Phong explained.
"I resolved to do something about it."
Thừa Thiên Huế is a coastal province in central Vietnam. Mountains rise up in the west, giving way first to rolling hills and then to lowland plains moving east towards South China Sea. It is an area of great natural beauty, but its topography also makes it vulnerable to extreme weather events, especially flooding.
The plains are pockmarked with large lagoons, and dissected by the Huong River, that descends from the mountains. Heavy rains falling upland areas quickly swell the rivers and flow towards coastal settlements. Equally the low-lying coasts are exposed to the high winds and flooding that comes each typhoon season.
In 1999 the region suffered historic floods. The Huong River burst its banks, and water levels reached their highest in over 40 years. The floods caused widespread damage in Phong's home town. Phong noticed that it was the poorest and most vulnerable who suffered the full force of these events. Seeing this he knew that he could apply his learning to improve the situation; "I was fascinated to find a solution for stronger homes for low income families," he said.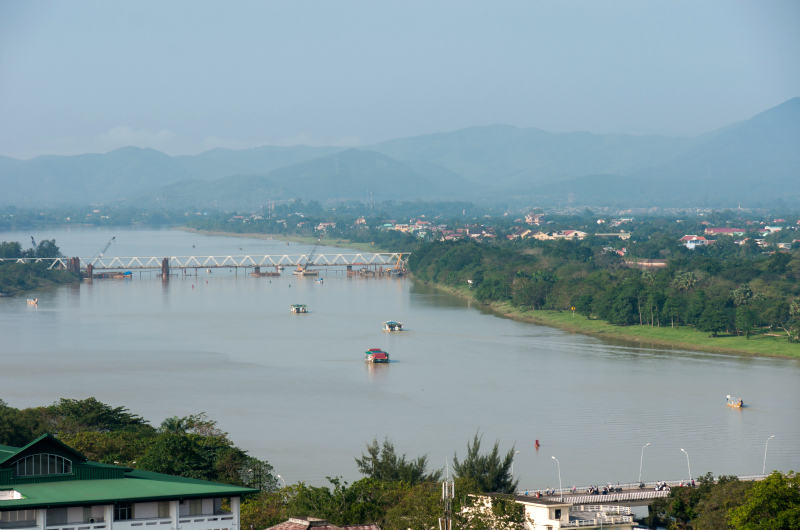 Armed with a degree in civil engineering, he found a job with the French NGO Development Workshop to assist them in building storm resistant homes. However, he soon saw that better building technology was not the only solution.
"I realized that [to build stronger homes] technical assistance was not enough. There was a need to build capacity among the people and the community and improve governance systems."
Phong's realization that a technological approach would be insufficient unless it was accompanied by community engagement was his eureka moment. From that point forward he decided to focus his efforts on combining his technical engineering knowledge with social understanding.
He dedicated the next seven years to acquiring the necessary skills and experience to enable him to have the greatest impact. He studied for a Master's in urban regional planning and then a PhD in global environmental studies. During this time he also worked with a number of UN agencies in Japan, Thailand, and Vietnam focusing on interventions in disaster-proof housing.
In 2007, when the Rockefeller Foundation was scoping its work in Vietnam for the ACCCRN project, Phong was part of the local team offering research guidance. Four years later Phong got formally involved with ACCCRN through ISET. The ACCCRN programme gave Phong the opportunity to apply his skills in practice. He worked to help to develop storm resistant shelters in Da Nang city.
It was a hugely innovative project that involved the city's Womens' Union. "The approach under ACCCRN is that projects will not be implemented by an outside organization." explained Phong, "We supported the Women's union to offer credit for these resilient homes. We also set up a climate change coordination cell led by the municipality and helped the government frame the project and provided the methodology."
Developing storm-resistant shelters in Da Nang city has been one of ACCCRN most successful projects to date. The project went on to win the 'Momentum for Change' award by the UNFCCC in 2014 during the Conference of Parties in Peru. Buoyed by the success of this project, the local government along with donor agencies is conducting feasibility studies to expand this housing scheme.
But Phong says that he only appreciate the true importance of the project in 2013 when typhoon Nari hit Vietnam's central coast. The typhoon caused substantial damage to hundreds of homes in the city. Only a few escaped with only minor damage. The 245 homes constructed as part of the ACCCRN programme were among that number. "It brought home the importance of the work. It shows that when done properly, with the support of the community, and the local government, great things can be achieved" said Phong.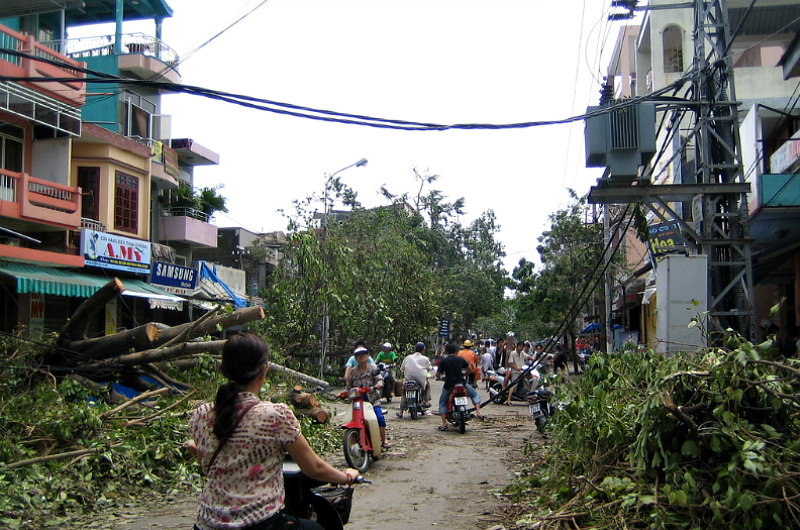 Although such project interventions suggest that typhoon resilient housing is economically viable to the locals, many homeowners are not making this investment according to research conducted by the team. The way forward, according to Phong, is more discussion among different stakeholders.
"There is a gap in the governance system and not a lack of technology or finance. To build resilience we need better coordination, a better way to dialogue, political will, and transparency in process and planning."
Through his work as part of ACCCRN and since working with ISET International, Phong has learnt that successful resilience projects require so much more than technical know-how. It is powerful to hear Phong speak on the issue, not least because as a trained engineer one might expect that he would be the last person to argue that, when building resilient housing, dialogue, and co-operation are just as important as bricks and mortar.
Recommended reading by Phong Tran:
Community consultation for long-term climate-resilient housing in Vietnamese cities
Climate change and housing are closely linked in Vietnam's cities. The impact of climate change is one of the biggest concerns for government and civil society. In Central Vietnam, storms and floods are common and dangerous hazards. Housing vulnerability is therefore intensified. Post-disaster housing reconstruction in Central Vietnam is still mainly seen as a single recovery action, separate from the development of local housing and achieving long-term housing resilience. Using comparative case studies from Hue and Da Nang – two Vietnamese cities most vulnerable to climate change – this research examines key issues of climate-resilient housing in post-disaster housing reconstruction to highlight the significant relationship.
Building Urban Climate Resilience Experiences from the ACCCRN program in Viet Nam
The Urban Climate Reslience Framework, developed by the Institute for Social and Environmental Transition (ISET), represents a practical way of systematically translating the growing body of natural and social scientific knowledge regarding resilience into applied planning practice. By focusing on critical urban systems, urban agents, urban institutions, the UCRPF helps to identify specifically who might do what to build climate resilience. In Vietnam,
---